If you really knew me...
You'd know that I
LOVE
Halloween.
I don't love Halloween like you might love a nice cold drink of diet coke,
(Because you know that I love that!)
I don't love Halloween like you might love sleeping in.
(Heaven knows how much I LOVE that.)
But I LOVE
LOVE
LOVE
this holiday with every fiber of my being.
So I am doing a countdown to the big day.
I'd like to introduce you to
Every year, my family goes all out and has an epic Halloween party at my Aunt and Uncles house.
We THOUGHT we were on our 19th year but after some math...
We realized it was our
20th
year.
Sweet baby Ray's BBQ Sauce!
Can that be true?
Yes. Yes it is.
20 big ones.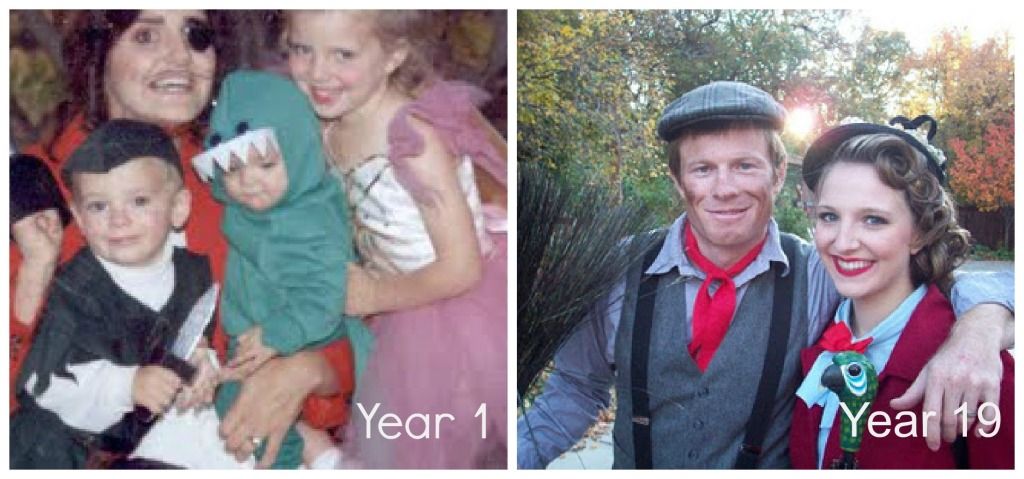 My how the years have changed...
So much fun.
Tomorrow is 2012's party. . .
And sadly we will not be able to make it.
Thank goodness for FaceTime.
We got our costumes ready and are ready to PAR-TAY.
Like I said... It's going to be EPIC.
Check in tomorrow for more fun Halloween posts to get you in a spooky mood.