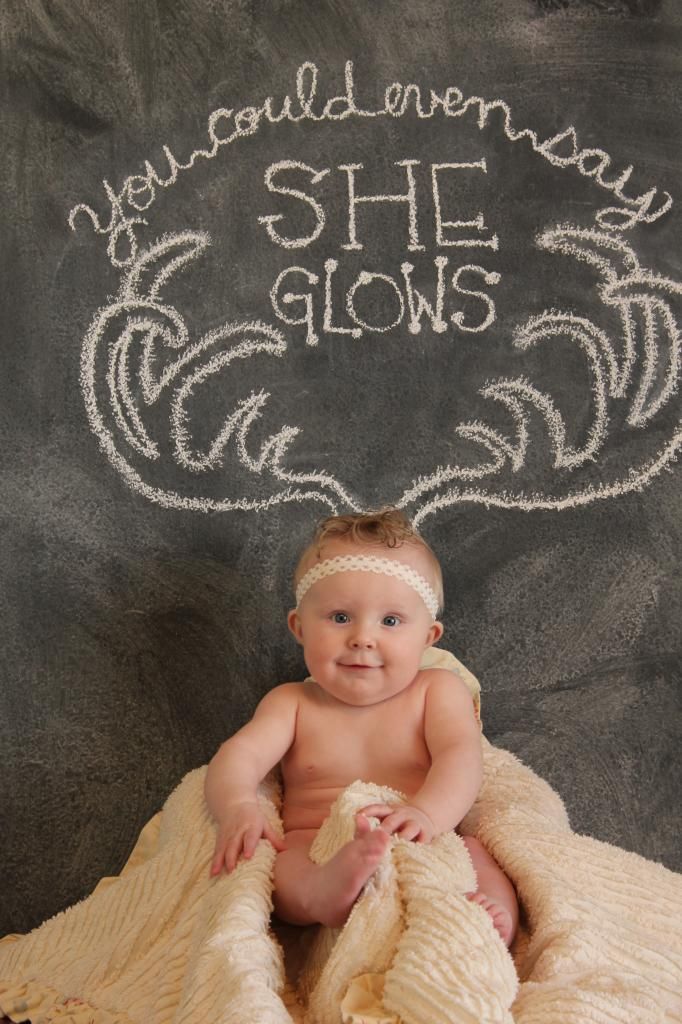 Dear Paisley,
You are now 6 months old!
Can you believe it!?
I sure cant.
Where did the time go?
It seemed only like yesterday when I was holding you oh so gently in
my arms and now I am tickling you and throwing you up into the air and enjoying you giggle.
You have changed so much, especially in just the last two weeks.
Your smile is different.
You wrinkle your nose now and smile so big I can see your gums.
Your mama used to smile like that!
You are also very vocal and like to sing.
When I sing, you sing.
You babble and make all kinds of funny noises, different than before.
You can even say Dada and Mama...
But I dont think you know what it means yet. ;)
Maybe you will be a singer someday...
You are becoming quite interested in different toys, and household objects.
You love our spatchula.
Yes, the spatchula.
It's usually the thing you go for first when I set you down to play with your toys.
Go figure.
Maybe you'll be a chef someday...
You like to roll around since you havent figured out crawling yet.
Once, I had you next to me doing laundry and I turned around and you had rolled 10 yards away in a few seconds flat.
Maybe you will be a tumbler someday...
You love playing with me and being around me.
It's my favorite thing in the world.
When daddy comes home, you are excited to see him, but your eyes go right back to me.
I hope you will always look to me and know I am there.
We love you so much Paisley Jane.
We are so excited to celebrate your first Christmas with us.
Our wish list is complete.
You glow baby girl...